Our reputation
is largely attributed to our flexibility in adapting methods to best suit the evolving needs of each industry.
OUR MISSION
Founded in 1994, Ecole Shakespeare began providing the corporate community with customized second-language instruction. Our innovative methods have enabled thousands of clients to enhance their business communications and to access new markets. Our mission is to provide tangible learning solutions to clients of different educational backgrounds, learning styles and time constraints.
Our reputation is largely attributed to our flexibility in adapting methods to best suit the evolving needs of each industry. We make optimal use of your training dollars by incorporating specialized terminology into verbal and written simulations targeted throughout the course.
Through our diligent and consultative approach, our clients achieve efficiency in second-language communications as well as increased cultural well-being.
OUR APPROACH
Our teaching methodologies are synthetic approaches in pedagogy which stimulate and facilitate adult language learning.
Communicative courses focus on animated learning, repetition and ultimately self-correction. Candidates remain engaged and confident throughout the course while building tangible, real-life language skills.
Our approach provides concrete learning solutions by developing skills and competencies using scenarios that focus on the reality of the participant's daily tasks.
Targeted communication activities
New vocabulary and expressions
Exercises in grammar and conjugation
Shakespeare will teach you how to become strategic in your own language learning endeavors and partner with you in reaching your training objectives.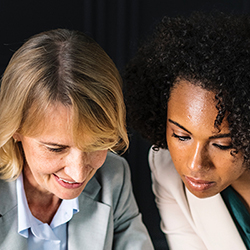 OUR TEAM
All accredited by Emploi Québec
Our teachers are highly qualified professionals with years of experience in the field of language training as well as corporate development.  They are university graduates who are all accredited by Emploi Québec for their experience in their chosen fields.  Notwithstanding their educational and professional background all our teachers receive additional training geared to the teaching of adults in the corporate environment.